Radiologic Sciences Online Program
Bachelor of Science
Program Overview: Radiologic Sciences
The Bachelor of Science in Radiologic Sciences at Cambridge Institute of Allied Health & Technology is a bridge program designed to help currently licensed Radiologic Technologists with Associate-level degrees further their careers. Offered completely online, the radiography program offers a choice of two tracks—healthcare and education, with each geared specifically toward students' future career goals.
Upon successful completion of the radiography program, candidates will be positioned to:
Transition into a professional baccalaureate Radiologic Technologist role in a healthcare setting
Function as a leader in the Radiologic Technology industry
Plan, deliver and manage quality patient care
Act as an integral part of the interdisciplinary team in a complex healthcare delivery system
Enjoy the Benefits of Online Learning With Cambridge
Cambridge Institute of Allied Health & Technology is focused on the success of every student. Every member of the staff is committed to facilitating a safe and enjoyable learning environment, and to guiding students through the process of advancing education.
The online format allows students to enjoy:
Work/life/school balance: Our online Bachelor of Science in Radiography Sciences program has been carefully designed for the working healthcare professional. Study and learn from work, home or wherever you do it best, without sacrificing hours with your family or at your job.
Personal attention: We believe in our role as advisors and supporters. To meet the responsibilities of these vital roles, we are here to provide the advice and guidance you need to succeed in your education.
Focused learning: The online Bachelor of Science in Radiologic Sciences coursework has been developed with help from experienced professionals and employers. The program's coursework is focused solely on the topics you'll need to succeed as a Radiologic Technologist.
Learn More about the Radiologic Sciences Online Experience
Radiologic Sciences Online FAQ




Job Outlook
According to the U.S. Department of Labor, employment of radiologic technologists is projected to increase nearly 10 percent between 2014 and 2024. That projected growth ranks higher than the average for all occupations.
Growth in the radiologic technologist job market is largely due to the aging population's advancing health needs, and the retirement of currently employed technologists. Individuals qualified for radiologic technologist roles have many opportunities for employment within hospitals, clinics, outpatient care facilities and more.
Careers
Overview
Radiologic technologists are skilled medical professionals whose main focus includes providing radiation therapy and taking diagnostic images.
What Does a Radiologic Technologist Do?
Working with nurses, physicians and medical care specialists, radiologic technologists use x-ray imaging equipment to capture images of the body for use in the diagnostic and care processes.
Radiologic technologists often specialize in one or more areas of radiology, such as:
Magnetic resonance imaging (MRI)
Sonography
Mammography
Computed tomography (CT)
Nuclear medicine
Radiation therapy
Obtaining certification in one or more of these specializations improves employability and earning potential.
Degree
You will receive a Bachelor of Science degree upon successful completion of this online program.
Program Summary
Bachelor of Science degree
Online program
Admission Requirements
Candidates for the BS in Radiologic Sciences online program must meet specific criteria to be considered for enrollment. To enroll in the program, candidates must:
Provide evidence of completion of an associate degree in Radiologic Technology at an institute recognized by the U.S. Department of Education
Hold a current, active ARRT (R) license without restrictions
Provide transcripts demonstrating the successful completion of a minimum of 21 semester or 32 quarter credits in general education that includes specific pre-requisite coursework
Complete required application and enrollment documents by specified deadlines
Complete an interview with the Director of Radiologic Sciences
Pay any applicable application and registration fees
Attend an online orientation session
Program Outline
| | | | |
| --- | --- | --- | --- |
| Course Code | Course Title | Clock Hours | Semester Hours |
| BSC301** | Pathophysiology | 45 | 3 |
| ENC402** | College Writing | 45 | 3 |
| MAC310** | Statistics | 45 | 3 |
| RAD320 | Sectional Anatomy | 45 | 3 |
| RAD 321 | Advanced Sectional Anatomy | 60 | 4 |
| RAD400 | Professional Capstone | 60 | 4 |
| RAD318 | Sectional Pathology | 60 | 4 |
| EDU310*** | Education Technology*** | 45 | 3 |
| EDU315*** | Foundations of Adult Education*** | 45 | 3 |
| EDU410*** | Health Education Training Development*** | 45 | 3 |
| EDU420*** | Clinical Education*** | 45 | 3 |
| HCA310*** | Health Care Law and Compliance*** | 45 | 3 |
| HCA315*** | Patient Information and Management*** | 45 | 3 |
| HCA420*** | Healthcare Management*** | 45 | 3 |
| HCA410*** | Quality Management*** | 45 | 3 |
| PHI401** | Critical Thinking | 45 | 3 |
| PSY401** | Abnormal Psychology | 45 | 3 |
| COM 301** | Microcomputer applications | 45 | 3 |
| SUBTOTAL | | | |
| * Credits Awarded for Prior Learning and Admission Requirements | — | | 75 |
| TOTAL | | | 120 |
* 75 semester credits will be awarded for satisfactory completion of a Radiology Technology associate education program, for unrestricted licensure as a ARRT (R) , and for demonstration of admission requirement of successful completion of 21 semester credits (or equivalent) of general education courses and required pre-requisite courses.
** General education courses
***Decision of Track
Program Student Learning Outcomes
The BS in Radiologic Sciences graduate will:
Practice safe, quality care to patients, including individuals, families, groups, communities, and population across the lifespan and across the continuum of health care environments;
Assess the variations, the complexities, and the need for increased use of healthcare resources in providing patient care;
Apply leadership knowledge and skills in radiology care and collaboration with health care team;
Demonstrate the ability to communicate, collaborate, and use teamwork among healthcare professional;
Apply knowledge and skills in information management and patient care technology; and
Examine health care policies, finance, and the regulatory requirements of the profession.
NC-SARA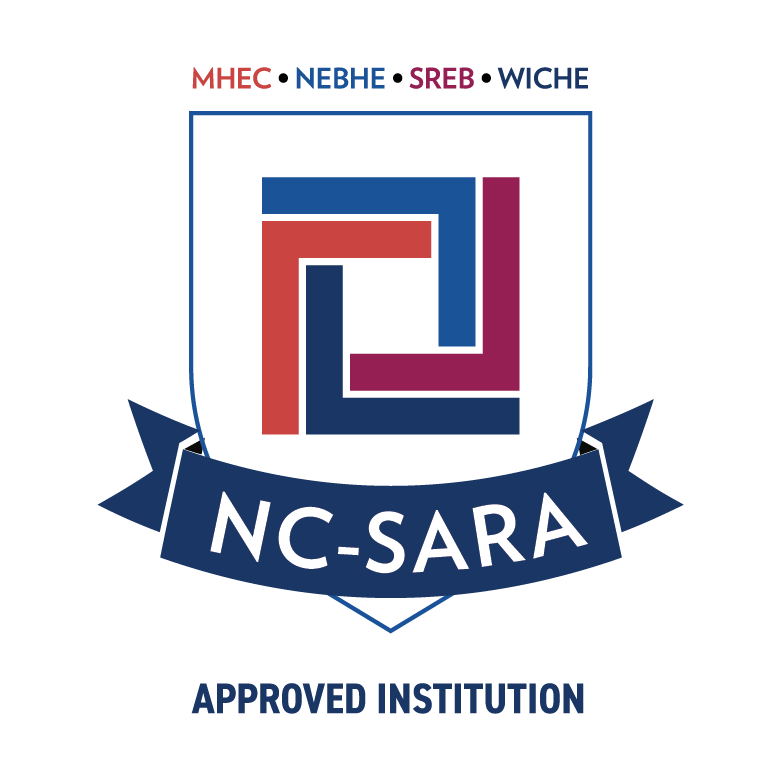 Cambridge approved to participate in NC-SARA
Cambridge Institute of Allied Health & Technology has been approved by (Florida) to participate in the National Council for State Authorization Reciprocity Agreements. NC-SARA is a voluntary, regional approach to state oversight of postsecondary distance education.
Please visit nc-sara.org to learn more.