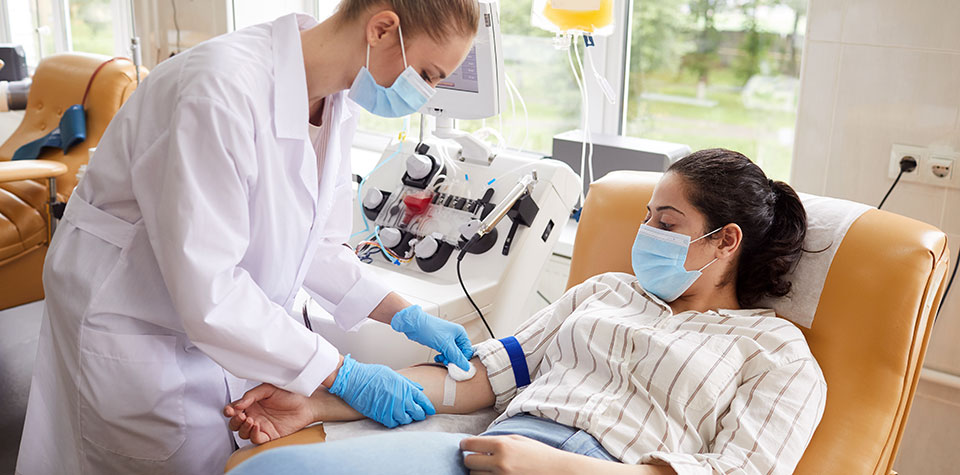 What to Expect After Completing a Phlebotomy Technician Program
Near the end of your Phlebotomy Technician program? If so, you might be wondering what's next for you in your journey towards your new career.
Cambridge College of Healthcare & Technology not only supports you during your Phlebotomy Technician program but also supports you during certification and finding a new job. Let's dive into your next steps.
Step #1: Obtain Certification Through the NHA
Once you obtain your certificate from Cambridge's Phlebotomy Technician program, you'll need to take and pass the National Healthcare Association (NHA) exam. This will result in you becoming a licensed phlebotomist.
Certification through the NHA is a requirement for employment. But rest assured, Cambridge's program will give you all of the tools and knowledge required to pass the exam with flying colors.
Step #2: Find a Job as a Phlebotomy Technician
After obtaining your license, it's now time to find the perfect new career as a phlebotomy technician. There are many places you can choose to work from hospitals to doctor's offices and long-term care facilities to cancer centers. Decide where you want to focus your career and start there.
You can search job boards such as Monster, Indeed or LinkedIn to find open positions in the facilities you choose. Or, visit their websites directly to look for job openings. Make sure to update your resumé with your new certifications before sending it out.
If you feel as if you can't find the right job for you, we can help. Our Career Services department is available for students who want support in their job search. Not only will we help you improve your interviewing skills, but we will also work to place you in a position within one of the facilities we partner with.
A Day in the Life of a Phlebotomy Technician
As a phlebotomy technician, you'll spend your days helping physicians and other medical professionals diagnose medical conditions through phlebotomy. You'll draw blood and prepare other bodily fluids for testing.
You'll also prep lab equipment and prepare samples for shipping and disposal. Phlebotomy technicians are critical parts of the patient care team.
Want to Become a Phlebotomy Technician? We Can Help!
Phlebotomy is a wide-open medical discipline full of opportunities. If you're an aspiring phlebotomy technician, Cambridge College of Healthcare & Design can help you get there. To learn more about our Phlebotomy Technician program or to get started today, give us a call at 877-206-4279 or send us a message.
More on a phlebotomy program